About us
Metal foundry NFG Christenhusz BV is a metal foundry specialised in casting bronze, aluminium, aluminium-bronze and brass alloys. Since our foundation in 1981, we've been focused on the pump and gas industry, the engineering industry, and on infrastructure. Thanks to years of experience in casting these materials, we're capable of manufacturing the greatest variety of single products and series, according to your wishes.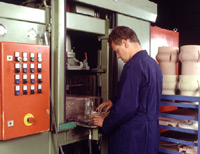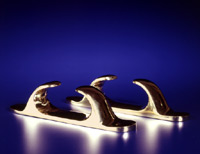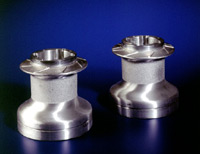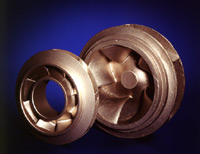 Metal foundry NFG Christenhusz BV has four production departments:
Coquille department
In this department, big series are manufactured, mainly in aluminium alloys. Casting is done in a metal matrix, using metal or sand cores in order to realise complex spaces within the cast component. Weights vary from a mere few grams to approximately 25 kg.
Furan/natural sand department
In these departments, the most complex cast components are manufactured, in various materials (bronze, aluminium, aluminium-bronze and brass). An imprint of sand is made on a wooden/synthetic model. In this shape, a number of sand cores are generally placed to realise complex spacing. The series vary from a few to thousands of items. Weights range from about 100 grams to 1 tonne.
Core production
In this department, the cores which are necessary for the coquille and sand departments are manufactured. The cores are made both manually and mechanically, using chemical binders.
Finishing options
Blasted (grit/glass pearl) )
Mechanically processed /li>
Non-destructive studies
2.1 / 2.2 / 3.1 / 3.2 certificates
Products in compliance with Annex 1 section 4.3 of the Pressure Equipment Directive 97/23/EC
Polishing
Patination